Italian Alpine Spruce
Latin name: Picea Excelsa
Origin: Italy, Dolomites
Arrival: January 2022
At the beginning of January, the first spruce quarters from Val di Fiemme arrived. The processing of this material will be the main activity of our sawmill in the first part of the year. 

Alder 
Latin name: Alnus Glutinosa
Origin: USA
Arrival: January 2022
A lot of good quality Alder, a particularly light material, arrived at the sawmill,. Soon we will begin its transformation into two- and three-piece electric guitar body blocks. Prices and measurements of these items can be found here.
Indian Rosewood
Latin name: Dalbergia Latifolia
Origin: India
Arrival: January 2022
Indian Rosewood keyboards and backs have arrived from India. Originally from the Hubli area, they are seasoned and well-cut materials of 1st and 2nd quality, obviously all Cites-certified.
---
Figured Maple  
Latin name: Acer sp
Origin: Romania
Arrival: April 2021 
Two batches of Figured Maple have arrived in April. Boards with one year of seasoning comprise the first batch: in the coming months they will be worked on to make necks, keyboards and bodies for electric instruments. The second batch includes already sawn sets for cello back / sides, one-piece backs for viola and violin, as well as cello and violin necks. These already sawn elements are of excellent quality and of 2-3 years of seasoning (origin: Romania).  
Arrival: February 2020
Violin and Cello backs, high quality
---
Italian Alpine Spruce
Latin name: Picea Excelsa
Origin: Italy, Dolomites
Arrival: March 2021 
We are completing the transformation of the trunks into boards and wedges, from which we will obtain: soundboards for guitar, double bass, cello, viola and violin.  
Arrival: March 2019 - April 2020
Processed into violin, viola and cello soundboards. Guitar soundboards will be processed this autumn.

---
Willow
Latin name: Salix Alba
Origin: Italy
Arrival: April 2021 
New stock of sawn timber from Italy. In the next few months, work will be carried out to obtain whole cello backs, blanks for guitar kerfings and doublebass blocks.  
---
Figured Poplar
Latin name: Populus sp
Origin: Italy
Arrival: May 2021 
Among the European woods, and more particularly among the Italian ones recently arrived, we also have Figured Poplar: quarters of trunk that will be sawn into boards in the coming months.  
---
Blackthorn 
Latin name: Prunus Domestica
Origin: Italy
Arrival: May 2021 
Another small stock of Blackthorn boards will arrive at the sawmill in May. Seasoned for 1 year.  
Arrival: October 2020 
We found a small quantity of Blackthorn: boards in a useful size for making set up of musical instruments and for turnery in general.  
---
Korina
Latin name: Terminalia superba
Origin: Congo
Arrival: April 2021 
White Korina boards that we will use to produce electric instrument necks, as well as one-piece and two-piece bodies.  
---
Alder
Latin name: Alnus Glutinosa
Origin: USA
Arrival: September 2020 
The sawn timber received last year was transformed into 2/3 piece bodies and a very limited number of one-piece bodies.
You can find all available items here: alder
---
Spanish Cedar
Latin name: Cedrela Odorata
Origin: Bolivia
Arrival: April 2020
Boards 80 mm thick, guitar neck blanks and humidor sheets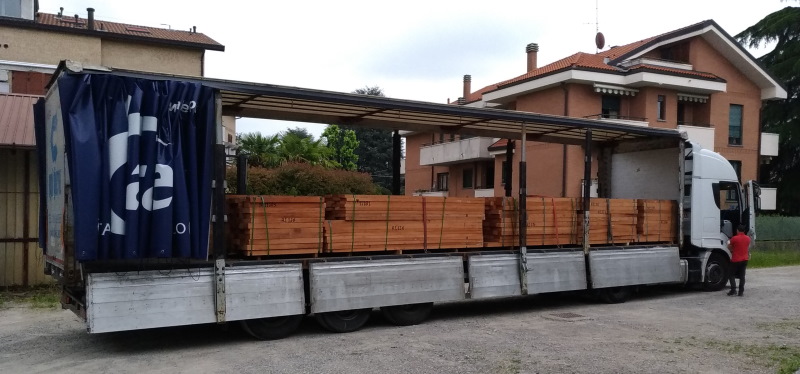 ---
Cocobolo
Latin name: Dalbergia Retusa
Origin: Nicaragua
Arrival: April 2020
Boards 40/50 mm thick
---
Basswood
Latin name: Tilia Platyphylla
Origin: Europe
Arrival: September 2019 
Lumbers in various thickness (up to 80 mm). Body blanks and turning blocks available.
---
Pear wood
Latin name: Pirus Communis
Origin: Europe
Arrival: July 2019
Beautiful and even color,  we produced doublebass, viola da gamba, violin and viola sets, as well as guitar back and sides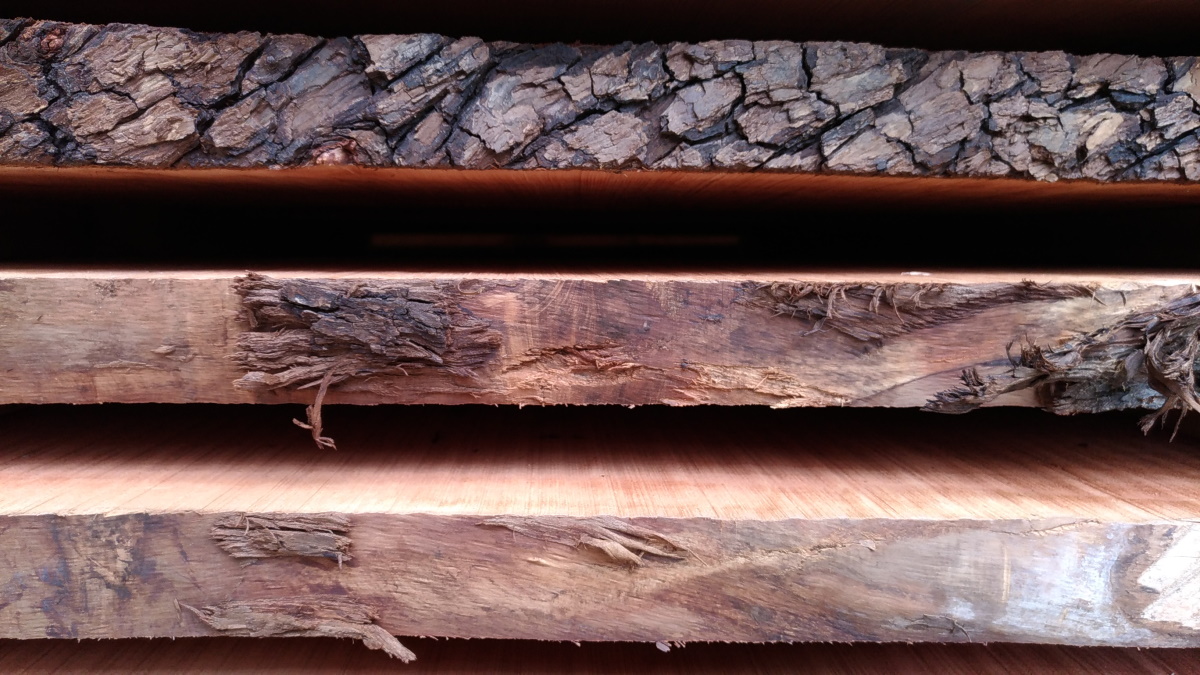 ---
Ziricote
Latin name: Cordia dodecandra
Origin: Mexico
Arrival: June 2019
Products: guitar sets and sawn sizes for woodworking
---
Santos  
Latin name: Machaerium Villosum
Origin: Bolivia, Brazil
Arrival: April 2019 - January 2020
Products: We received a good stock of Santos boards, various thickness. We processed some back and sides guitar sets  and fingerboards. Blocks for woodworking are also available. 
---
Pequia Marfim
Latin name: Aspidosperma desmanthum
Origin: Brazil
Arrival: March 2019
Products: We received boards and sawn sizes, such as billiard cues, bow limbs, knives handles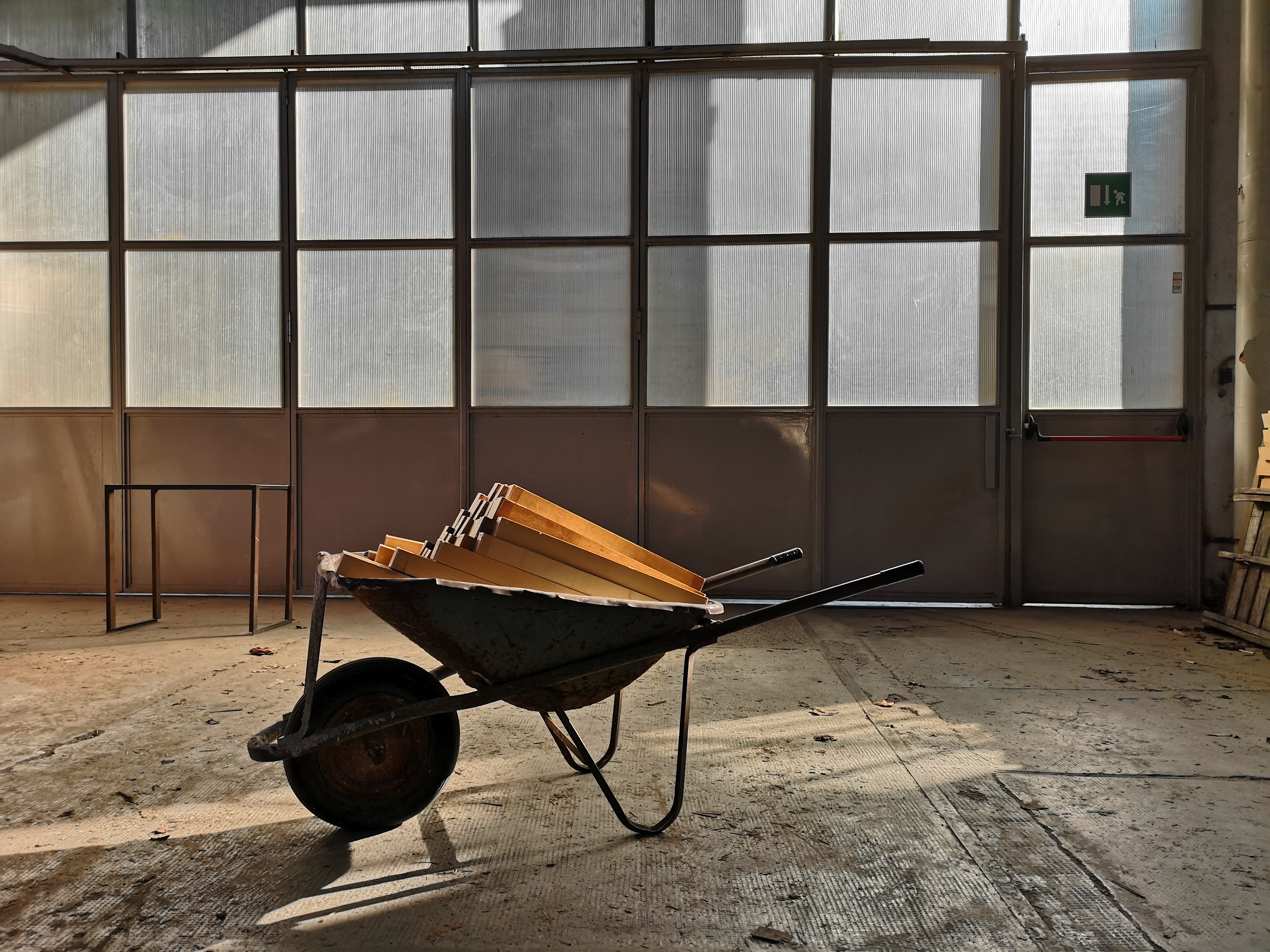 ---
African Ebony
Latin name: Diospyros Crassiflora
Origin: Camerun 
Arrival: January 2018
Products: Fresh cut wood with large dimension. For more informatio, see our blog post